From Infinity Gauntlets…
With the abruptness of a Thanos finger snap, everything is reset and all the World Cup planning and hopes and thinking is done.
To Westeros…
'As with World Cups, Game of Thrones has became my milestone marker for a stage of life.' – Online GoT fan comment.
To Putrajaya…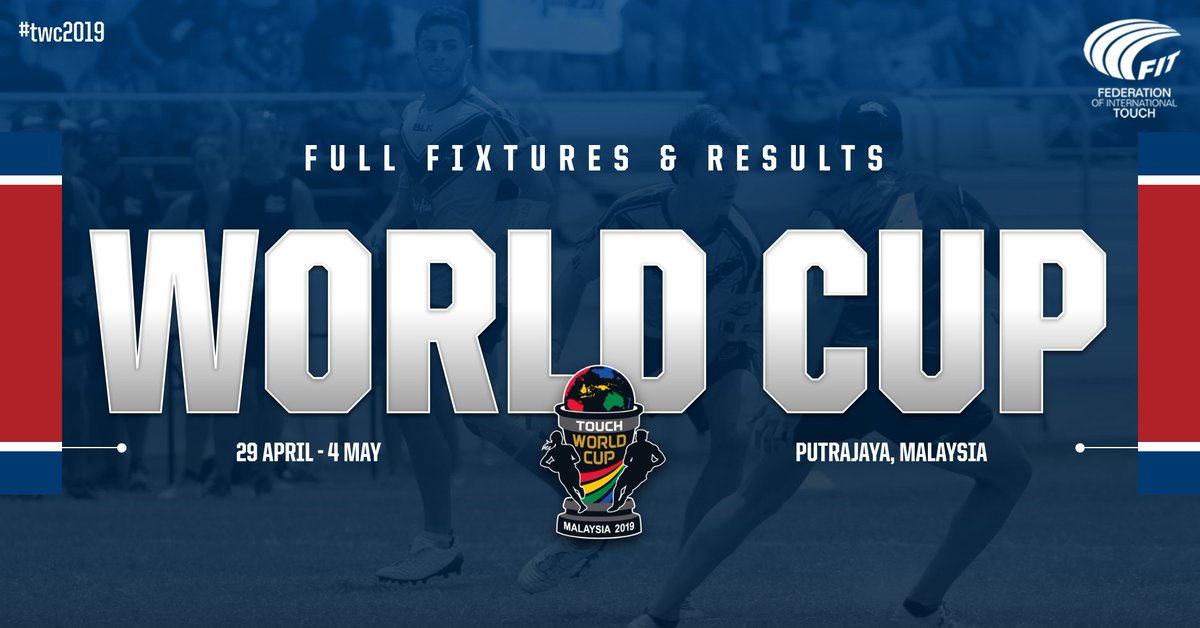 The game is over.
So, how was your ending?
---
I flew two seven/eight-hour flights, didn't sleep, watched loads of films, arrived back at 8am on Monday morning, had a shower and a bowl of crunchy nut cornflakes and went to work.
I spent the week slightly appalled that people felt a 'how was your holiday?' was a sufficient investigation of the epic journey I'd been on, and also that they expected me to actually do some work when all I really wanted to do was sleep and watch back Touch videos of the World Cup. A two-hour nap hanging off a chair was a real highlight of the week.
As usual, I watch back myself first. Studying everything. Thinking I look good in parts. In other parts thinking – 'I never did that!' (I did) or 'There must be some good reason why I did that!' (There wasn't. There isn't.)
Claire, watching from Ireland: 'You don't look too happy whenever you score.' Me: 'Yeah, I know, I almost look dejected.' Claire: 'There is joy in there though, right?' 'As you know, I have a complicated psyche. There are many emotions, Claire. But, yes, joy is one.' 'Good, that's a relief.'
---
WORLD CUP REFLECTIONS
When the film 'Uncle Boonmee Who Can Recall His Past Lives' first came out, it got sensational reviews in The Irish Times. 'Film of the year' proclaimed critic Donald Clarke. A woman has sex with a catfish in it. And some other stuff happens. I watched it on a date. Her choice. She apologised to me half-way through. As someone once said, it was 'very long, utterly incomprehensible and very, very boring. But it was my kind of film!'
Sometimes, you want a superhero film and a cup of tea. Sometimes you want to get lost and enveloped in difference. I hadn't thought about it much beforehand but a World Cup is different. Yes, seeing the top players in the world from Australia or New Zealand that you've watched on video and wondered about and tried to emulate. Watching their preparation and skill levels. But more than that, the different teams, the flags, the shirt colours, the interactions. Teams and people I have no preconceptions about at all.
At one point on the way back from one of our games, I had spontaneous high fives with some of the Fijian players as I passed by their tent.
What did I know about Fiji? Roughly where it is, that they're Olympic Rugby Sevens champions and that one of my sisters got married on a beach there.
I was unsure why they were high-fiving me, but I liked the sensation. They were in an open tent, not closed up in an air-conditioned one like us high-maintenance, entitled Europeans. We chatted, a brief discussion of our respective tournaments and agreeing to swap shorts after we were done. (For the record, I also got Belgian, South African, USA and Welsh gear.) Said goodbye with more high-fives and good luck in your next game.
And as I walked towards the Papua New Guinea tent right beside them, a girl there held her hand up in my direction. I was like the most popular kid in school. I immediately went to high-five her too… but mid-motion, had a moment of doubt, suddenly questioning if this was actually an invitation to another high-five or if, in my eagerness, I'd misread her waving to someone behind me or she just stretching or –
I'm still not sure if she intended to high-five me but we both went with it and suddenly I was in, talking to people I'd never meet otherwise in my life. What did I know about Papua New Guinea? Less than Fiji. I knew, as an American once said to me he'd heard about Ireland – '…that there's a whole bunch of scenery there!' (NOTE: Bunch of bananas. Yes. Bunch of roses? Yes. Bunch of gobshites? Possibly. Bunch of scenery? No.)
Apparently there's a province in Papua New Guinea called New Ireland. And ex-Irish Prime Minister Bertie Ahern is helping the country organise some referendum. So, there you go.
'How are you finding the temperature?' the high-five girl asked me, looking at my still overheated red head. 'Out there on the pitch,' I said. 'There's times I can't even remember my own name!'
I watched as, after a couple of seconds delay, a smile slowly took hold of her face, and then suddenly she laughed, like she was surprised by hearing something funny in this place. It wasn't that good a joke, I thought, but she made me feel like I was hilarious.
Sometimes, I think 'Irishness' can be a load of self-regarding, self-congratulatory nonsense but at other moments you can can see how Irish charm or sociability plays a good role too. Example, the Mens Open serenading different people during the tournament.
In 40+ degrees heat, I ponder my existence, 'Who am I? Brendan? Joe? Is it Chuck? Yeah, I think I'm Chuck Norris.'
Trivia Question 1 – Will Genia.
Trivia Question 2 – Captain Cook.
---
YOUR IDENTITY IS A SUPERPOWER: 1
---
ORIGINS
I was intrigued by the too few glimpses I got of Malaysian life at this tournament, such as chatting to a group of engineers in the hotel sauna and hearing their pride in their country and all the places I needed to visit and the Malaysian foods I needed to eat.
What I hadn't considered was that my own origin story has its links to Malaysia –
It was many years ago in the reckoning of men that a child was born in the realm of Carlow bearing a mark, some said in accordance with a prophecy, a mark of a purple face and a full head of bright red hair (Me). My father, on being handed his new-born son, spoke thusly to the midwife, 'He looks like an orangutan.' *The midwife was appalled on my behalf.
As we now know, the word 'orangutan' comes from the Malay, meaning 'man of the forest'.
How my father's statement, regularly repeated at family occasions during a lifetime ever since, has affected me psychologically, few can say for sure. Like Jon Snow believing he was illegitimate, did it make me feel I would never measure up to the world, did it drive us both to work harder to prove ourselves? Jon, by joining the Night's Watch to protect the Realm, me by playing Touch?
---
TEAMMATES 1 – IRISH GREEN NATION

In our tournament, we won 3. Drew 1. Lost 4. We played five non-European teams. Can you name them?
---
Trivia Question 3: This country gave us walkmans and emojis. And a 7-1 defeat.
Trivia Question 4: This country has the most airports in the world. We drew with them.
Trivia Question 5: One of three city-state countries in the world. And, apparently, they're the world's fastest walkers. They run fast too, which is probably why… we lost to them.
Trivia Question 6: This was the first country in the world to allow women to vote. They've a female prime minister now. They beat us.
Trivia Question 7: They have the highest twin towers in the world, great food like nasi lemak, and showing no gratitude at all for their hospitality… we beat them twice.
---
I think our tournament in the 40s team was really positive and worthwhile. And enjoyable. We ran good systems, exactly the same as the Mens Open. We were helped hugely by Johnny from the MO taking many of our training sessions.
Sometimes you can't predict when the benefits of hard work will pay off. Weirdly, I thought that the new systems we introduced into Irish Touch this year, had a bigger immediate impact on the 40s results-wise than on the MO, even though the 40s had less time working with them. You can't tell exactly when hard work will show, all you can tell is that it will. At some point.
Our squad were down at the lower end of the table but we were competing and improving as we went. We'd lost 5 of our 6 middles from the Euros team, yet we went from losing 10-1 to England there to losing 8-4 here with, on paper, a weaker team. That's a good gauge, and is something to keep building on.
Ian pondering his existence 2. 'Am I… Maybe I'm that Green Giant lad from the ads?'
Playing in this World Cup, I can recall the past lives of seven previous tournaments, all crowding in on my mind. We had five players making their debuts. And one more who came in for our last two games. My debut is a moment I still remember from my first World Cup and I hope they will remember it as I do, exactly as good as I could have imagined it.
This slideshow requires JavaScript.
We brought it all together in our squad, tried to make it as positive an experience for all of us as possible. I certainly wouldn't want a team, or a world, of people only like me. Despite receiving a five page email post-tournament from one of the squad detailing why I was a failure as a teammate, as a player and as a human being, I respected and valued all my teammates, including, yes, him.
I had highlights with particular teammates. Joking with my middle partner Piotr about his Polish 'positivity'. Two of the debutants, the Mexican with heart and humour and intercepts to lift and unite any team. The one from the Northern regions like Jon Snow, who was soulful and smart and interesting. Those, and others, and the effort we all put in together, all added and combined to what our Irish jersey meant.
This slideshow requires JavaScript.
Trivia Question 3 – Japan. Question 4 – USA. Question 5 – Singapore. Question 6 – New Zealand. Question 7 – Malaysia
---
CONVERSATIONS IN AIRPORTS 1
Abu Dhabi stopovers. Same coffee shop there (with hair) and back again (with less hair)
Let's just get this out of the way quickly. Because unfortunately, it was part of it.
Talking over coffee in airports to someone who'd been burned by a team, by a person in a similar way to me.
'Everyone seems really tight with this person.' 'They're not,' I said.
---
On celebration of another Ian turning 80.
Michael Sheen on McKellen – 'His confidence at this age gives him a "fuck you" quality. People are clearly not going to take his career away from him because he speaks his mind.'
---
'I don't understand why people don't stand up to this person. How many things can they get away with doing?' 'Well, I stand up to them,' I said. 'Every time possible but I also understand why people don't.'
On the way back from Malaysia, switching in Abu Dhabi to a flight to Zurich, slipping quietly into another stream of existence, it was a relief to be sitting on a plane without Irish Touch people. I could drop the armour worn so tightly for so long. I'd gone right around the world and nobody had been able to get to me. I'd been warned by two very different people – 'You know … is out to fucking get you any way they can. I know you're able to take care of yourself but, seriously, be careful.' I said. 'Great. Let them come at me. Better focus on me than someone else.'
---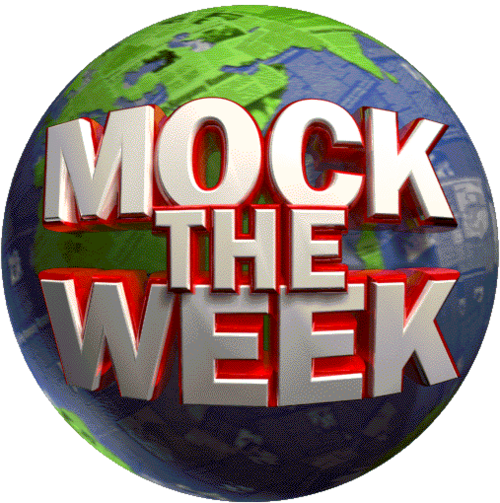 'Scenes we'd like to see…'
Said person in front of an 'Oireachtas Committtee' and explain themselves like the FAI.
https://www.todayfm.com/podcasts/the-ian-dempsey-breakfast-show/gift-grub-delaneys-ready-runner
Oireachtas Chair: 'How many bank accounts does the FAI have?' FAI spokesperson: 'Eh, one I think.' Frantic whispering in John Delaney's ear. Oireachtas Chair: 'Do you need time to check that?' FAI spokesperson: 'Ehmm…' 10 minute recess later. FAI spokesperson: 'My information is that the FAI has 26 bank accounts.'
---
Here's what seems to happen when you do stand up to a bully. If the bully is smart, almost nobody will back you up. You'll be isolated and hear many things about you that make no sense. And you'll be always watching your back.
Some people will support you though. You'll be surprised. When you do stand up, hopefully you can help some others.
One of my mini-highlights of the trip – the elevator doors opening in the hotel and coming face to face with this person who was going to 'fuck' me. Nobody else around. They're startled, 'sorry' is out of their mouths before they even realise it as they scuttle around me. I remain expressionless and unmoving as if I've never even noticed they exist. I walk out and serenely down the corridor before smiling to myself. A little moment. And this is the extent of my interaction with this person. And I presume this will make them even more determined get at me. I see it in two instances later. One of the great things was that this whole thing had little impact on my enjoyment of the tournament.
It would be nice to have more help though. I don't back down. But it's draining. None of us should have to put up with this crap in an amateur sporting organisation. It would be nice to know you had support and protection from the organisation. That no one can get away with behaving however they like. Anyone want to join me in standing up? Avengers assemble.
On to better topics.
---
TEAMMATES 2 – ICE MAN
I was surprised listening to players on other teams how much they spoke about the heat, how it definitely changed the results of some of their games. That talk sounded strange to me. We never spoke about the heat in our team. All we did was breathe and visualise.
'We are the architects of our surroundings.'
It was Federico who led us, with his Wim Hof methods, helping us access our inner superhuman spirit.
'The heat doesn't affect us. We're bio-hacking our brains,' Fed kept telling us. 'Visualise. Tell your brain, all we're breathing in is lovely cold air.'
I'd spent a lot of time in saunas before coming to Malaysia, telling myself 'This is great. I love this heat. I can't wait to play in it.' I was thinking at the time, that it was sort of nonsense. But it worked. All that positive language was stuck in my head. I believed it. I did love the heat.
I don't think the weather, the 40 degree plus temperatures and humidity, had the slightest influence on our results. I loved the whole challenge of it. And I'm a red lad.
During every game, in the box. Just breathe. As Fed told us. It made a huge difference to us.
It has made a difference to Fed. I think this was close to the most I've ever enjoyed playing with him. I thought he was really selfless for the team. Fit. Focused. At peace in our world.
We shared a room during the tournament, where I also heard him say this. 'Wearing these compression tights, I feel a heatwave across my booty.'
I will remember those words for a long, long time.
---
CONVERSATIONS IN AIRPORTS 2
'We played England three times, New Zealand three times and Australia three times… We had to search for those moments you get energy from over a tournament. Holding them out for three defensive sets, for example. Scoring against the Aussies… you can find the moments to bond you.'
'We should have won that match. People doing their own thing. The disconnect between what you think you are and what you really are. People who are not so good complain the most. They complain because what else would you be doing? Running a line maybe?'
---
TEAMMATES 3 – CAPTAIN
Ian's 'Top 5 Greatest Welsh People of All Time'. *List compiled and cross-checked to the highest objective standards.
1. Shakin' Stevens. His performances on 'Top of the Pops' changed how people thought about pop music in the 80s, and how they thought about doors. Forever.
2. Ian Rush. A lot of people think he was John Aldridge. He wasn't. His moustache and scoring ratio were better.
3. Captain Jono Jones. He made the team possible. He led us. He made me laugh. He sacrificed himself for the team in so many ways. Wales are not getting him back.
4. Fireman Sam. He puts out fires.
5. Catherine Zita Jones (Circa. 'Darling Buds of May'). My first ever celebrity crush as a 14 year old.
(At 15, she was replaced by my true love, Steffi Graf.)
---
CONVERSATIONS 3: POST-TOURNAMENT
I get the chance to talk to some rivals more now because I'm not directly up against them. They were players and teams I thought about and fought a lot in the past. Competitively curious rivals, equal, eager to share experience.
'What was the difference between this year and last year for you?' I ask. 'I thought you were awful last year by the way. Sorry, I don't mean that disrespectfully.' 'Yeah. We were embarrassed by our performance last year. That fed into now.'
I'm impressed by that. Take responsibility for your performance and care enough to be embarrassed and do something about it.
'This was a big one for us, mentally," another one said. "We had trust and full dedication to make this story happen. Composure, character, bravery, warriors on the pitch have punctuated this adventure."
Or some words to that effect. For me, everything sounds better in a French accent. He talked about the "importance and meaning of the Blue-White-Red Jersey." How could I not like that too when I talk so much about the green one?
The New Zealand 40's captain with his gold medal around his neck, "We just tried to stay calm and execute under pressure. Like the All Blacks I suppose."
Of course you did. I was happy for them. Watching their final against Australia, I enjoyed as much as any sport watching.
'What the hell are you doing if not watching the finals anyway while you're here?' said an infuriated player, which made me smile. 'It annoys me. Are you not even pretending to try and get better?'
---
ARRESTED DEVELOPMENT
In one past recalled life, I'm walking around fields in Edinburgh after we've finished playing in my first ever international tournament. I played on the wing in an over-age category, sometimes not really understanding what was going on and lost eight games in a row.
I'm looking at other teams and games and feeling like a complete nobody, wondering how long it would take to even be a decent player at Touch, if ever.
---
'Every performer has a slightly different approach. Some reach their performance quickly, others take a long time.' Judi Dench on Ian McKellan.
---
Eight years later, I feel different. And it gives so much satisfaction because it's based on hard work. Nothing else.
I feel like I performed. I wouldn't do anything different in preparation even though I cut it very fine in terms of trying to both coach the MO and player-coaching the M40s. I was more tired than I allowed myself even to consider before the tournament.
'Your body and movement don't lie,' a friend once said. I love that statement. It didn't lie in 2016 when I didn't play well at all and it didn't lie now.
We had a little award ceremony in the hotel between the Irish teams on the last night, fair play to Rory and others for organising it. I was the top Irish try scorer across all the teams. I accepted my little award and briefly considered sticking two fingers up at two people for how I was treated on that team last year. Instead I smiled angelically. 17 tries said enough. Yes there was joy. And also, everyone of them, a high-fucking-five Gandalf to you too.
This slideshow requires JavaScript.
---
MENS OPEN
I'm not sure a team has ever worked as hard in preparation for a tournament in Irish Touch as the Mens Open. How many pitch hours. How much off-field time looking at and developing video resources etc. How many conversations. I know I've never worked as much as well and I don't regret any of it.
When the tournament started, I disappeared into the background, checked in when I could, and let their coach there, 'Australian Jono', get on with it.
I enjoyed the talks the two of us managed to have. Two coaches from opposite sides of the world, spending two hours over breakfast one morning going through all the players, one by one. He had different ways of explaining the same things I'd been saying for months and some new things that got me thinking – 'Don't compete in defence.' 'The direction of the ball triggers short side/open side.'
When addressing one of the player's reluctance to take painkillers for an injury during the tournament – 'I don't take drugs,' said the player. 'It's not drugs, it's medicine!' – the exasperation in his voice gave me a laugh.
Narcos. One is a top Australian Touch coach, the other an international drugs baron.
---
CURB YOUR ENTHUSIASM
I don't want to say too much about the MO lads because this was their tournament. I'd been in the their camp fighting their corner for eight months and I felt a bit heartbroken for them at the end. I look back at the photos and the faces of the players and see the honesty of effort, the desire, how much they cared across the team.
This slideshow requires JavaScript.
They didn't achieve as much as they wanted. From my observation, there are reasons for that. I saw them against New Zealand being beaten but they looked the best I've ever seen an Irish Touch team play. I saw them beating Netherlands and they looked really impressive also. I couldn't understand how they were losing all the marginal games in between.
Their last game I watched from the box. They should have won it by two or three and they ended up losing by four. For me, it came down to the mental side of the game, trusting their systems, lowering their heart-rate and their mistake count. Being calmer, more efficient and game-wise. Australian Jono was saying similar things, I think, in different words.
I think they are close to something much better than what their results showed in the WC. Whether they make that leap to being a serious winning team, being brutal, which you have to be in sport, is up to them. They have it within their own capacity.
I think they can also be sure that how they are viewed as a group has changed. They have plenty to be proud of. The hard work put in will last a lot longer than this one tournament.
---
There is a funny bit in Paul O'Connell's biography. He talks about being a young player coming into the Munster squad and looking up to Irish international, David Wallace.
'There was a competition between Donnacha O'Callaghan and me over who was more in with David Wallace. Me: 'Where are you?' Donners: 'I'm down watching videos with Wally.' Me: 'Bastard. Why didn't you text me?' A few days later. Donners: 'I couldn't find you earlier.' 'I was in the gym with Wally. An hour and a half. Just the two of us. Chatting.' Donners: 'For fuck sake!'
It reminded me of myself and Jim Gorman in our early days in Touch looking up to Eddie Devitt. We idolised him.
Having worked with Eddie together as coaches of the Mens Open for eight months, I didn't think I could say so but I've an even higher opinion of him now.
---
AFTERPARTY
It was epic.
---
'STORY?'
"What unites people?" asks Tyrion in the final episode of 'Game of Thrones'. "Armies? Gold? Flags?"
"It's stories. There's nothing in the world more powerful."
No story is big enough to contain everything or resolve itself perfectly but, let's see, where did we end up? Nine months ago, post-tournament, I was a haunted 'man of the forest' walking lost somewhere in Nottingham.
This time around, I end up walking my thoughts through the Alps, and stumbling into the Swiss version of when Father Ted goes to the Craggy Island fair.
https://www.youtube.com/watch?v=MUV00NSQT9E
I'm jumping up and down on the sidelines looking at this stuff. It takes me about 45 seconds to be emotionally involved.
If you watched GoT enough, you shouldn't be expecting a neat ending but I think the man of the forest would be happy enough with how the mountain man has gone since the Euros.
And remember, Endgame is never really the end. There'll be another sequel or spinoff, another new series, another tournament, more experiences to have.
Don't be sad it's over. We'll be back in Nottingham before you know it.
---
YOUR IDENTITY IS A SUPERPOWER: 2
'Who was your biggest sporting influence?' was the question we were asked to share in our squad in the build up to our tournament.
My father. I think it was around the time of the 1982 World Cup. I remember we were kicking football in our back garden between watching the games together. "Ok, I'm Michel Platini," I said. "Who are you?" "I'm Shaun O'Malley." "No, you have to be somebody," I said. "I am somebody. I'm Shaun O'Malley." "Arrgh!" Why is he being so annoying? "Fine, you're Pele," I mumbled under my breath.
One of thousands of positive lessons on life taught through sport that I recall more often now with gratitude.
So, for better or worse. Stay true to your inner superhero. Stand up for what you think is right if you can. Try to be kind. Listen to people you trust. Stay the course. You might get somewhere good. Create some stories and have some craic along the way.
Over and out.
---